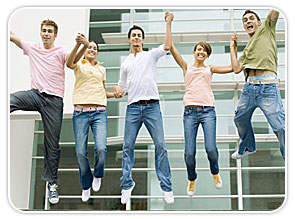 Arhum Impex amongst the leading supplier and exporters of quality fashion garments for men and women. Based at Noida (famous for high quality garments & readymade garments), our company has grown by leaps and bounds.

Committed to quality, we offer a wide range of designer garments. Known for elegance, style and sophistication, our garments t-shirts, cardigans, shirts, trouser, pents, ladies suits, jackets, pullovers, etc. have found acceptance all over the globe. We export as per latest market trends of garment industry, our spectrum of clothes showcase the perfect blend of utility and style.

We offer various knitted products in customized styles in terms of button, zip, neckline, and prints (stripes, jacquard, etc.). Customers can avail our knitted garments in different colors be it pastel or vibrant. Designed for men and women, our products available in different sizes.

A Commitment to Quality
Quality is imperative in our organization. To export top quality products and to deliver them as per schedule has always been our focus. We feel proud to state that, we have always been successful in our endeavor. We have a talented pool of artisans who guarantee timely delivery of high quality clothings. Before final dispatch, products are quality checked on factors like

* Design
* Size
* Style
* Color combinations
* Type of knitting

Sound Market Reputation
With the support of a huge client base, we have earned recognition in the knitted garment industry. We endeavor to understand the needs and requirements of our clients and cater to their exacting requirements.