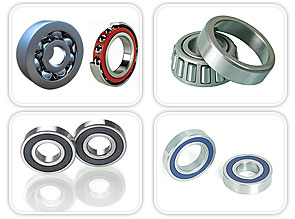 Arhum Agencies is an India based professional organization engaged as Sourcing Agency, C & F Agents and Buying Agents. We mainly handles product range of Hand Tools & Bearings. Arhum Agencies is a resourceful, flexible & quality conscious company which has developed expertise in handling International Trade and has successfully fortified number of business opportunities with overseas clientele during last 5 years of existence. Our in depth knowledge about the Indian market and understanding of client's expectations have enabled us to offer diversified product sourcing requirements of corporations across the globe. We undertakes best efforts to supply of quality products to foreign buyers at competitive prices on prescribed delivery schedule. In alliance with leading manufacturers, we are at the highest ebb to offer services and negotiate the best terms for providing value to Customers.

We facilitates outsourcing of goods with fair dealing and integrity and have showed new era in providing distinct and outstanding services in the field of Light Engineering Goods, for the last 5 years. We believe in excellent performance, extending our domain to a spectrum of services and business.

We always act in accordance with the principals of good faith and fair dealing towards both our Principals and Customers.

We'll be happy to discuss with you the requirements of your company.


Contact Person
Mr. Rajat Jain

› Tel No.

+91- 120 - 2402789.

› Mobile No.

+91-99104-44279.

› E-mail

› Website

› Address

ARHUM AGENCIES
B-109, Sector-64, Noida,
Gautam Budh Nagar,
U.P 201307,
INDIA.